About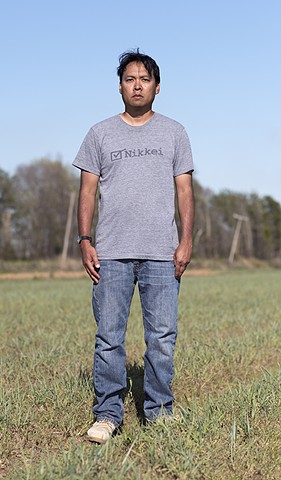 John Matsunaga is a Minneapolis based visual artist, photographer, educator, and activist. Major themes in his artwork include memory and forgetting, space, place, and the built environment, and Asian American history and identity.
Matsunaga studied anthropology at UCLA (B.A.) and UC Berkeley (M.A.), and received an M.F.A. in Visual Studies from the Minneapolis College of Art and Design. In 2017, he received a Minnesota State Arts Board Artist Initiative Grant for photography.
In combination with his art practice, Matsunaga engages in social justice activism and teaching. He is a member of the education committee of the Twin Cities chapter of the Japanese American Citizens League (TC-JACL). His work with the TC-JACL focuses on defending the civil rights of immigrants, people of color, and other marginalized and oppressed groups. Matsunaga also teaches courses in the Asian American Studies program at the University of Minnesota, Twin Cities specializing in Asian American visual and popular culture, and Japanese American history.